You are now an Everyday Superhero.
Please take a moment to share your superpower. Other ordinary people are looking for a non-organization like this, so that they too can do extraordinary things!
Now, check your inbox to confirm your email address so that we can send you details on upcoming quarterly events.
Thank you for giving a damn!
It is with gratitude that we welcome

Cayman Management
 as our Power Sponsor this quarter!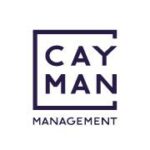 Cayman Management
 has been providing company management services from the Cayman Islands since 1974 and as such is the longest established pure company management office in the Cayman Islands. Over the last 48 years Cayman Management has incorporated thousands of companies ranging from personal investment holding companies for high net worth individuals to strategic offshore subsidiaries for international organisations. In addition to company management, Cayman Management is able to provide, specialised services in a number of areas including the provision of independent directors for funds and other offshore entities, captive insurance management, private/family office services, shipping and yacht registration and assistance with local investment and business operations. Whatever the size and purpose, Cayman Management ensures a professional yet personal service. Please do not hesitate to contact us to discuss your needs on a personal and no obligation basis.