Sponsors are Super-Superheroes that are compelled to exceed the quarterly membership commitment in cash or in-kind. These exceptional individuals/entities fall into two categories:
Power Sponsors donate CA$H to our participant charities (not to us);
In-Kind Sponsors donate services to 100men.ky (not to the charities).
Note: 100men.ky cannot accept cash donations - we don't even have a bank account.
If you or your business wish to make a more profound impact to this non-organization please contact us at sponsor@100men.ky.
Power Sponsor
We are pleased to announce the addition of a Power Sponsor at each event! Also known as an Event Sponsor, these Super-Superheroes have felt compelled to exceed the quarterly donation of a single member by a power of 20. Meaning, these exceptional individuals/entities have committed to donating TWO THOUSAND dollars at the next event.
Their 'Power' donation will be divided between the two NON-recipient charities. That way, the recipient charity would still get 100% of members donations, and the other two would split the 'Power' donation; $1,000 each. Amazing!

It is with gratitude that we welcome

Cayman Management
 as our Power Sponsor this quarter!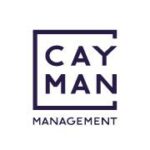 Cayman Management has been providing company management services from the Cayman Islands since 1974 and as such is the longest established pure company management office in the Cayman Islands.
Over the last 48 years Cayman Management has incorporated thousands of companies ranging from personal investment holding companies for high net worth individuals to strategic offshore subsidiaries for international organisations.
In addition to company management, Cayman Management is able to provide, specialised services in a number of areas including the provision of independent directors for funds and other offshore entities, captive insurance management, private/family office services, shipping and yacht registration and assistance with local investment and business operations.
Whatever the size and purpose, Cayman Management ensures a professional yet personal service. Please do not hesitate to contact us to discuss your needs on a personal and no obligation basis.
In-Kind Sponsors
We may have no revenue, no bank account, no treasurer and no budget, but we do have some needs. 100 Men Who Give A Damn! - Cayman would not be possible without the good nature of our in-kind sponsors.
Note: if your company has services to donate in-kind to any charity, please contact the charity directly - we're happy to assist.
The following in-kind sponsors have helped 100 Men Who Give A Damn! - Cayman to get where it is: be glad they give a damn, and please support them.